Overview
You have the ability to add styling using hex color values, logos, and progressive web app features. For the bold, we also include advanced styling options with custom CSS styling for your Apps and Forms.
Custom CSS allows for more specific styling options. See the image below for a demonstration of how these can be used to style your forms library.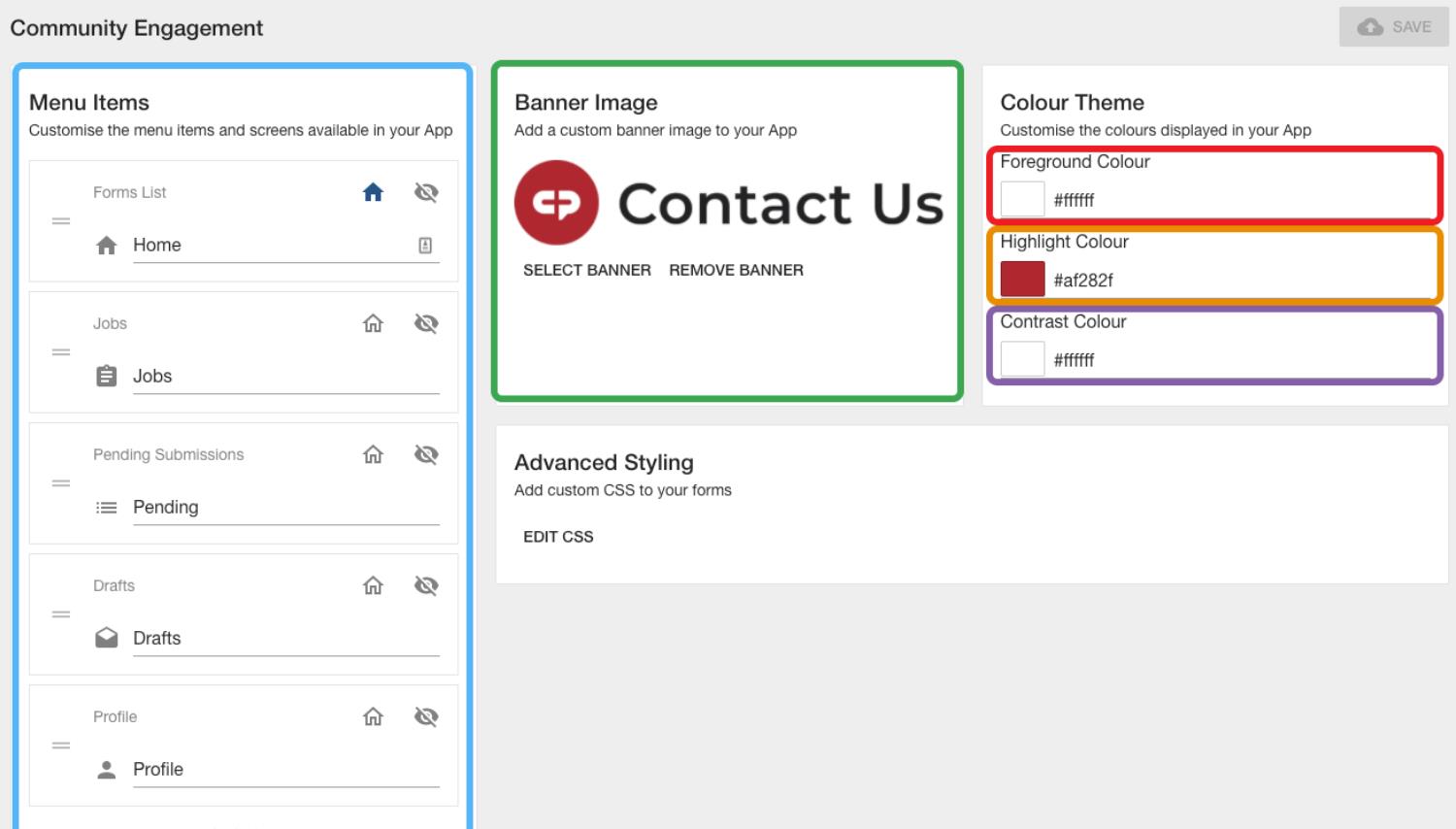 Instructions
To add styling to your apps, navigate to the 'My Apps' menu



Click Manage on the app you would like to edit



Select the Customise tab

Progressive Web App Settings
These are used to add an app name, splash screen title, and an icon to your progressive web apps.
The splash screen is made up of the highlight colour (background), icon (centred), and the splash screen name.
The icon must be a 192 x 192 pixels .png.

Advanced Styling
You are also able to add your own Advanced Styling. To use the Advanced Styling press the Edit CSS button.


This will open an editor box which will allow you to input CSS code. To see the class References, press the CSS Reference Guide button.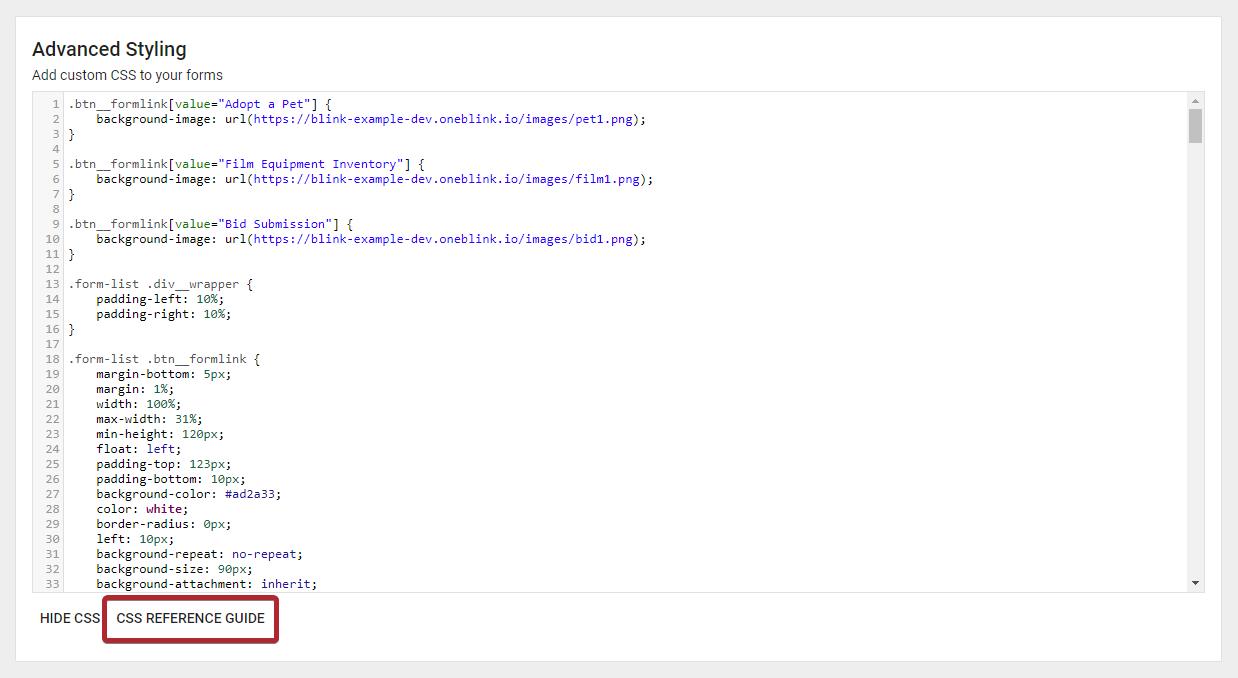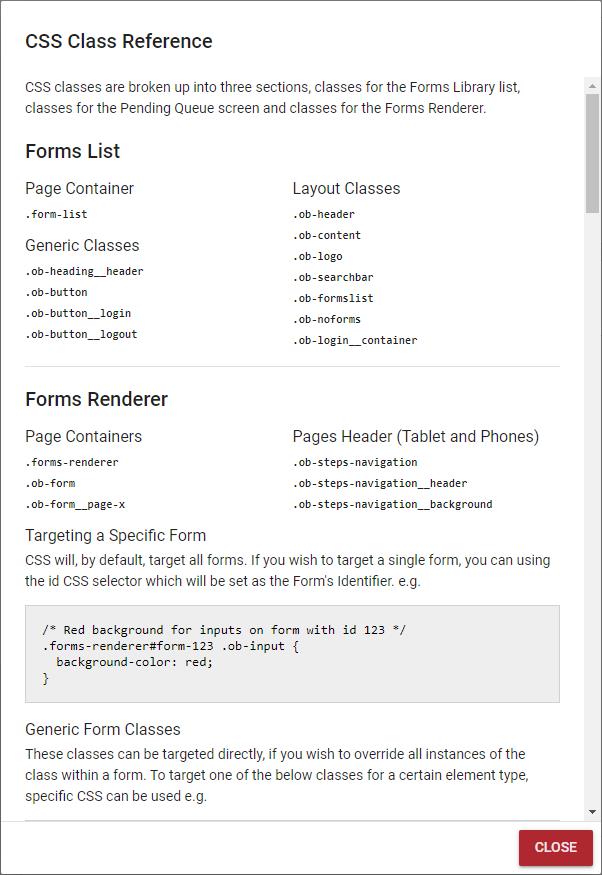 To save and view your CSS code, use the Save button, and open the app.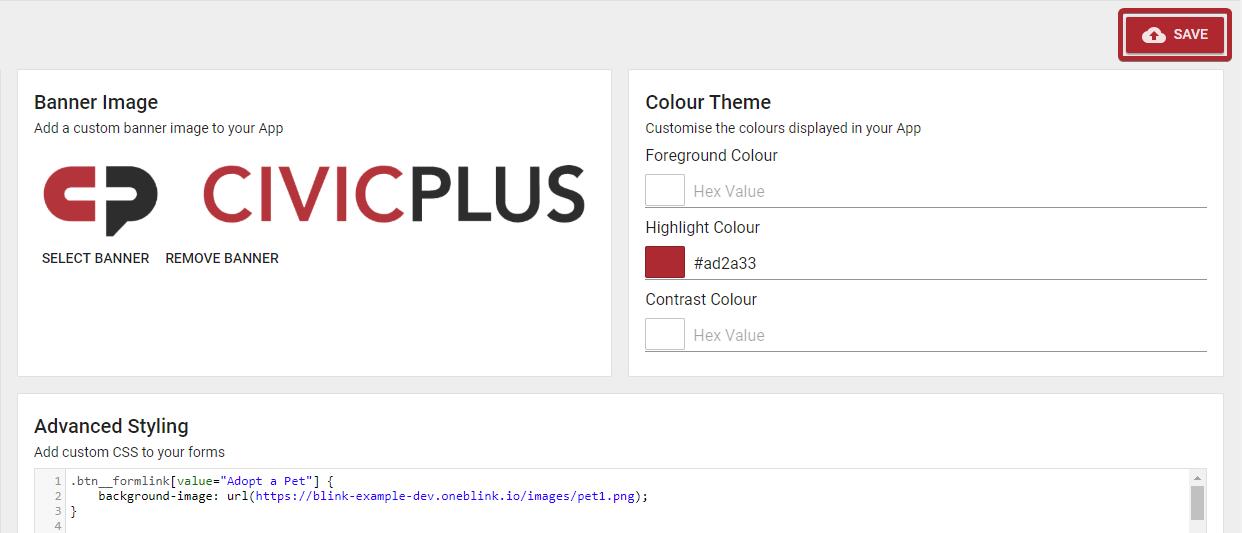 Get Help
If you have any questions or would like assistance with setting up your App Styling, please contact support. We are happy to assist in any way we can.