You are able to invite your colleagues into your organization as Team Members, giving them access to the Console.
Team Members have prescribed Roles. Roles give the Team Members access to specific areas and functionality of the console depending on the role they are assigned.  
You are also able to add App Users, who will only have access to specific apps and associated forms.
Integrate with Active Directory
We also have the feature that you can use your current Active Directory to authenticate and authorize app users.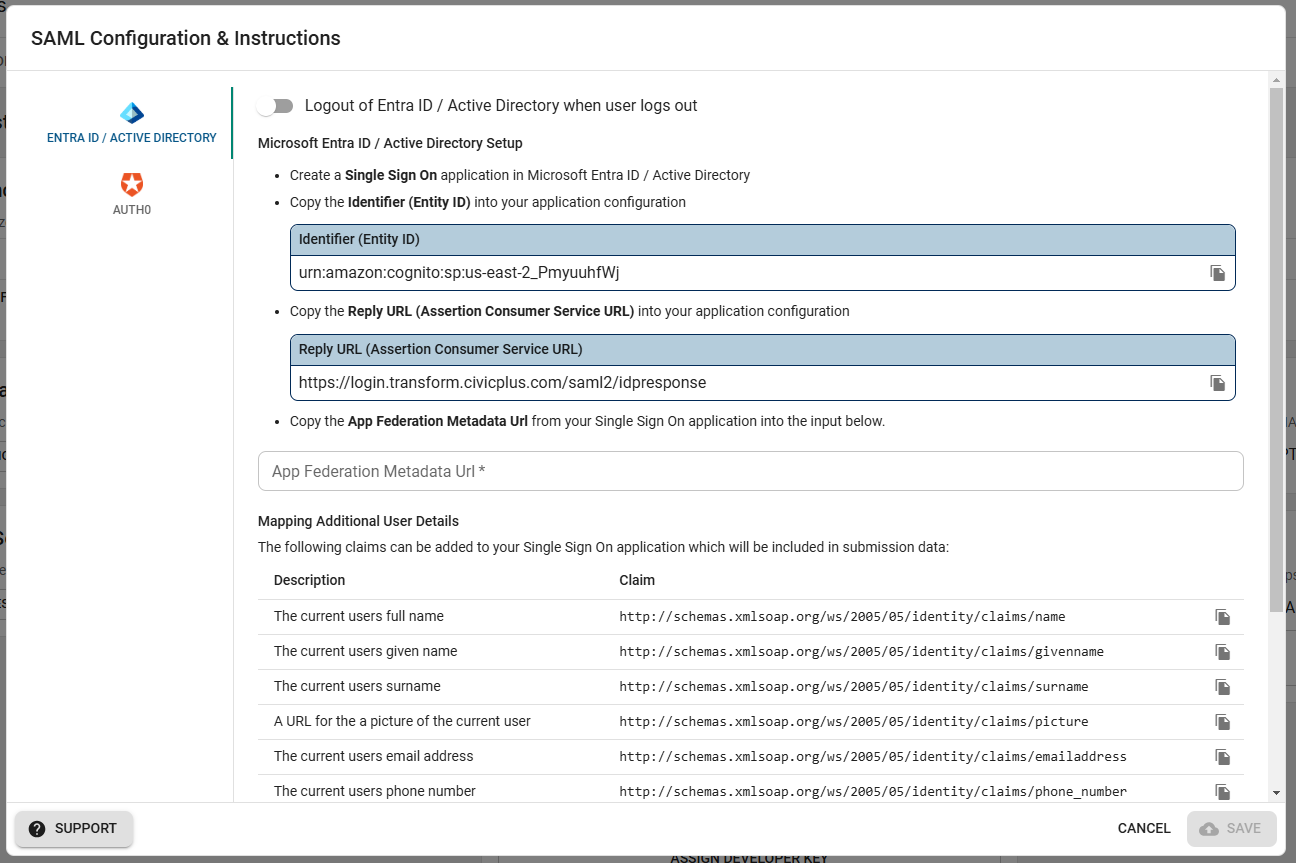 Email Sending
You can also configure the email address that new App users will receive their welcome information from. Do note that you will need access to the email address you set as the sending email in order to verify it.

Authenticated Forms
Only App Users are able to see authenticated forms. If an App User wants to access an authenticated form they must first log in via a login button in the forms library.