The Scheduling feature allows people to book time on calendars via a form submission. Scheduling can be used to book appointments with internal staff, or even book time with equipment or locations.
Once you have added a Scheduling Event to a Form, anyone who completes the form will be able to make an appointment on your configured calendar.
Confirmation Email
Two emails are sent when a booking is made, one to the person who made the booking and the other to the configured email address on the Scheduling Provider. These emails contain:
The Scheduling page name
The set location
Start/end date and time
Any event details (only for the booker)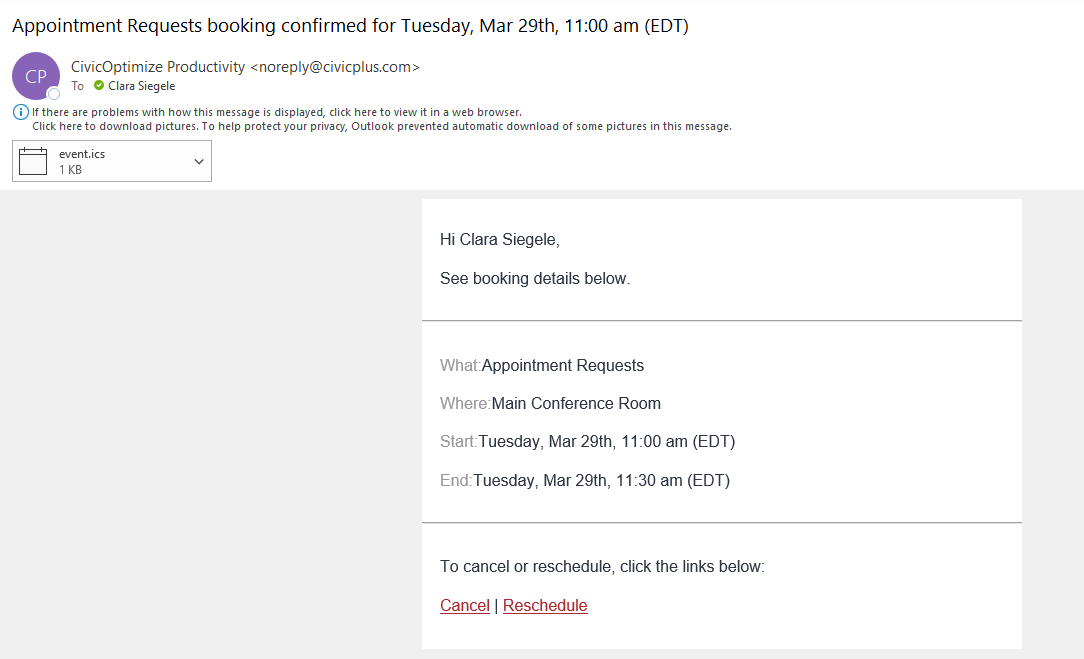 Reschedule Appointment
As part of the appointment booking, the person making the appointment is able to reschedule the meeting. Simply click the Reschedule button in the confirmation email to open up and select a new date and time that better suits you.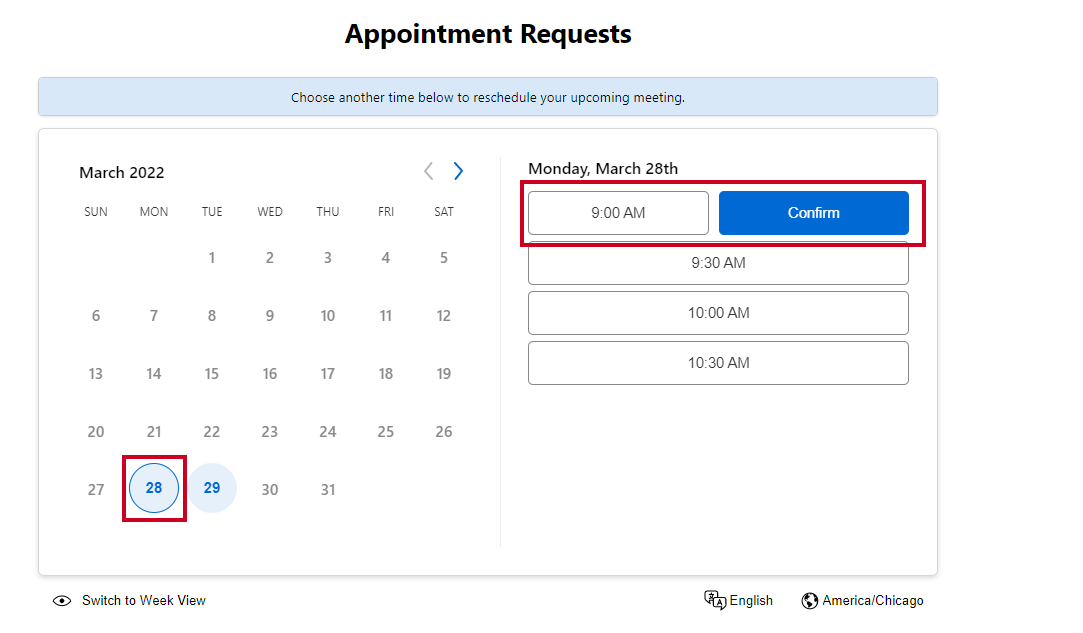 Cancel Appointment
Both the appointment runner and the person making the booking can cancel the booking if it is no longer required. When canceling, a reason for the cancellation will need to be entered. An email will be sent to the corresponding person containing the cancellation reason.

Multi-Calendar Events
Often a booking can be made on a number of available calendars. This can be done using multiple calendars. If multiple calendars are configured for the scheduling page then the scheduler will continue to allow users to select the same date and time as long as it is available on at least one of the calendars.
Resources